APE Poster Presentation by Josie Pinto, Founder and Executive Director of the Reproductive Freedom Fund of New Hampshire and MPH Candidate at the Dartmouth Institute for Health Policy & Clinical Practice
Presented December 7th, 2022.
Supplemental Materials:
Brochure created for the Center for Addiction Recovery in Pregnancy and Parenting at Dartmouth Health, made specifically for patients who use drugs and are seeking reproductive health resources to either prevent pregnancy or access abortion.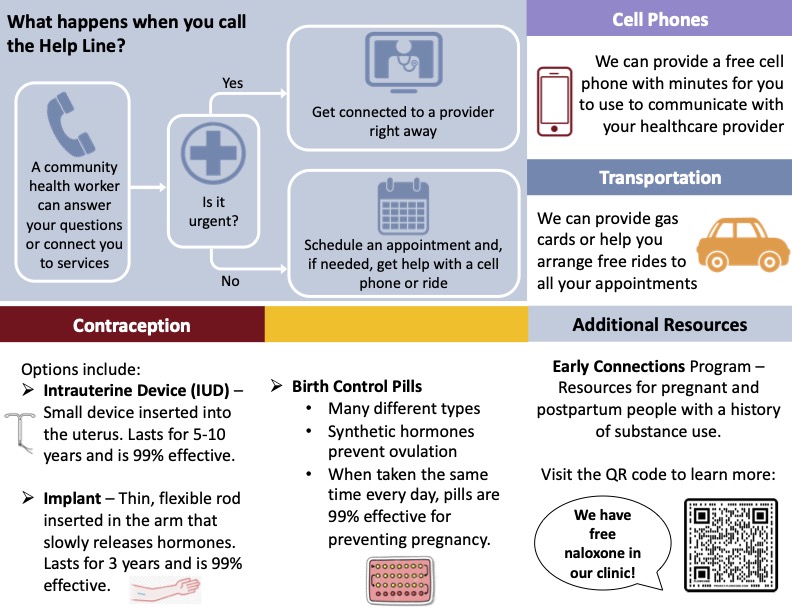 Brochure created for TLC Family Resource Center for teens in Claremont, NH following the closure of Claremont's Planned Parenthood health center, which took away reproductive health access for that community and created additional barriers to access.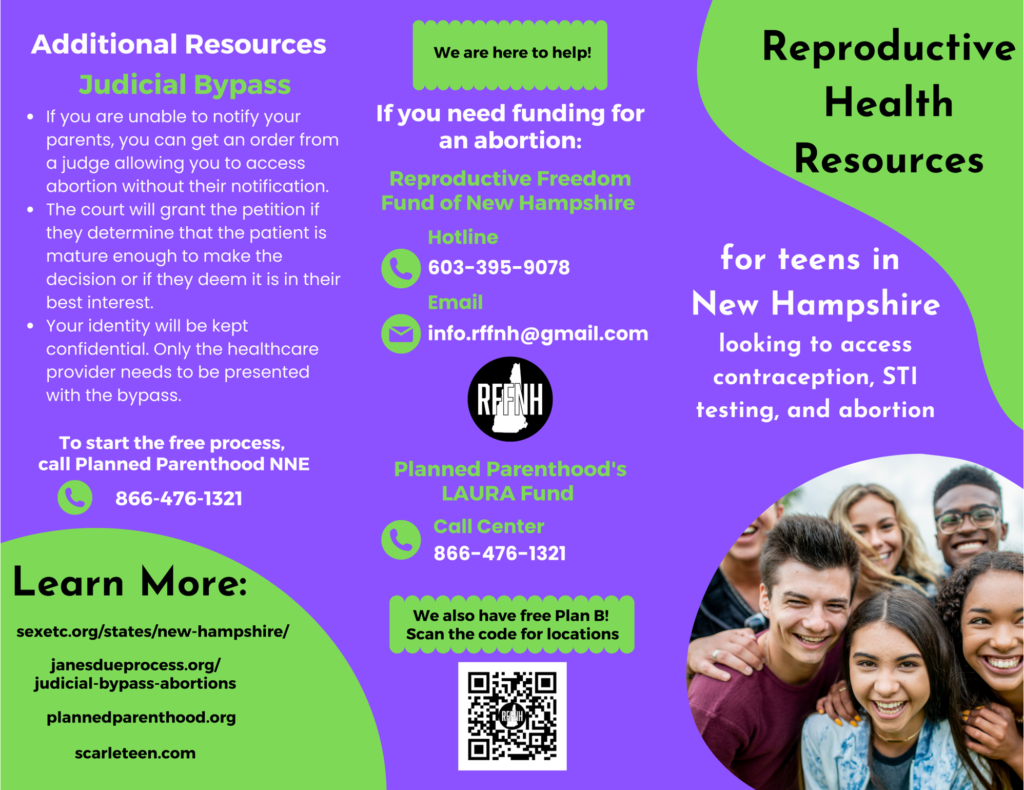 For more information on where Plan B has been made available around the state, go to https://reprofund.org/plan-b-distribution
For questions about this project, contact Josie Pinto at Josie.RFFNH@gmail.com